Music Therapy Services (NDIS)...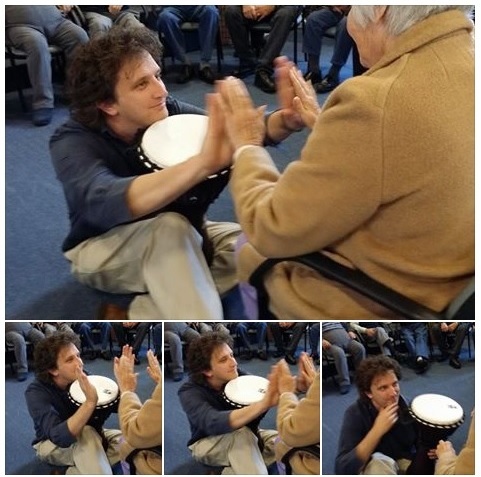 ---
Music therapy is a research-based practice and profession in which music is used to actively support people as they strive to improve their health, functioning and wellbeing.
Music Therapy can can help to:
Improve physical health and ability
Address emotional and behavioural difficulties
Develop communication and social skills
Increase creativity, self-esteem and confidence
(...from Australian Music Therapy Association, and Nordoff Robbins Music Therapy Australia)
---
Services available
I am a Registered Music Therapist (AMTA), as well as an Australian Government NDIS-registered provider of Music Therapy services, currently servicing the North-west area of Sydney (Castle Hill, Baulkham Hills, Kellyville, The Ponds, Quakers Hill, Windsor, Oakville, Maralya, Stanhope etc) with private and group Music Therapy sessions.
Private Clinic - The Ponds
I have a private clinic operating out of The Ponds school on a Thursday and Friday afternoon, after-school hours, and offer Music Therapy sessions for those on an NDIS plan.
For more information, or to register interest, please email me
---
My work and experience involves;
Children with disability - individual and groups sessions
Developing a Music Engagement Program for children with a disability, currently in place at Tallowood School and The Ponds School
Private clients with Autism Spectrum Disorder
Working with children with behavioural issues (private clients, and at schools in the west of Sydney)
Group music sessions for adults with a disability
Aged care facilities (ARV, Hammondcare, Edinglassie) for clients with and without dementia
As well as private work, I am also currently a contractor for Sound Expression, and have previously worked for Nordoff Robbins Music Therapy Australia.
For more information on what Music Therapy is, please visit here.
Please contact me via email to discuss how I can assist you with Music Therapy.
Footage
Some videos of clients and projects I've had the pleasure of working with...